Home>
the feature of Our Packers
Injection Packer : The feature of Our Packers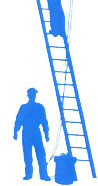 With more than 25 years experience of development and distribution of tools for the concrete crack repairing and waterproof construction, we understand the people's real demand when they work for the waterproof construction. Thus, we extremely emphasize the quality of each component of packers, and insist in supplying the best quality of packers.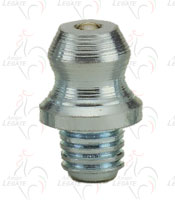 Gresse Fitting (Grease Nipple)
The Grease Fitting is an important part of packers since they are the connection for the resin or epoxy's injection. Therefore, the balls and the springs inside the Grease Fitting should be selected as the best quality of materials so that the resin or epoxy can be injected into the crack concrete via packers smoothly. Meanwhile, a good design of grease fitting could prevent the back flow from the packers.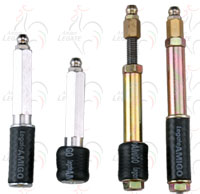 Rubber
The rubber is also the key component of packers. A good rubber could expand evenly when the packer is inserted and fixed into the hole to prevent the back flow of resin or epoxy along with the gap between the hole and the packer. And we insist in adopting the rubber with best quality on the packers to make the rubber evenly.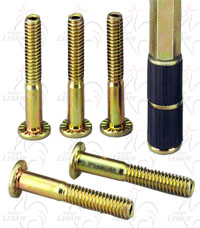 Inner tube
To make sure the resin or epoxy can be injected into the crack concrete smoothly, we use the seamless steel tube instead of the aluminum or cooper tube as the inner tube to prevent the broken of inner tube when injection with high pressure.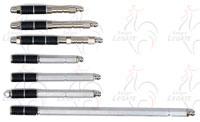 Breaking Line
In some series of Packers, we also make the breaking line available so that it can be easily cut out after construction. The breaking line can be designated upon customer's request.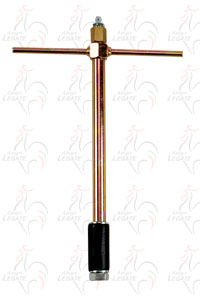 Toggle Nut
For quick boltingwithout using a spanner.